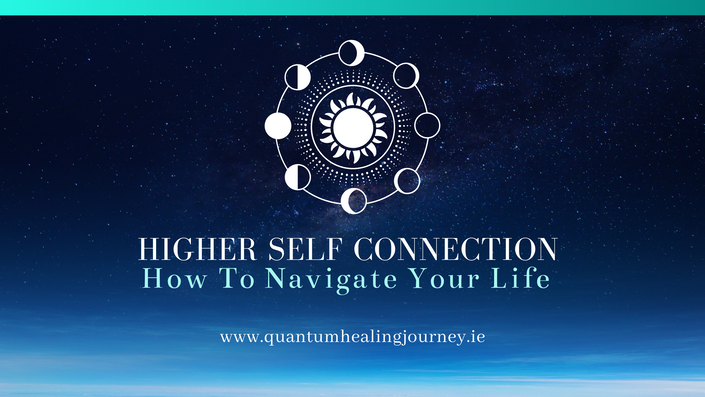 This easy-to-follow video course was created to help you improve your awareness of the Higher-Self, your perfect inner guidance system.
You will become significantly more conscious of the many signs and different ways of how your Higher-Self is communicating with you every day and night.
As you start practicing and following the simple exercises in this course, your extra-sensory awareness will grow stronger and you will become more confident in working with your intuition.
With the overwhelming amount of information you are exposed to on a daily basis, it is necessary to clearly understand how your inner GPS works so that you can start completely trusting the Divine Guidance of your Soul.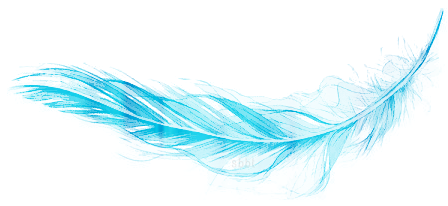 Since the release of this course a couple of years ago, hundreds of people completed the course here on Teachable and on Udemy platform which recently awarded my course the Top 10% Score via Coursemarks. I receive many appreciation emails. Here are some of the messages I received from the participants:
"I started your online course last week - it resonates so deeply and beautifully. So informational. I decided to use one of your exercises as part of my morning routine as it helps me start a day on a much higher vibe. I find myself much more in tune with my inner guidance. Much less doubtful or fearful. My deepest gratitude for this gift."
* * *
"I'm practicing now for quite a while and I see the huge improvement from where I started to what I can experience now. I have been shown by guardians many things that would be hard for my human mind to make up (as I firstly thought)...the most difficult for me was trusting that I'm not imagining what I'm seeing, that it is shown to me for a reason during my meditations. Thank you, Julia for this course I find it really useful, I love it"
* * *
"I was always expecting to hear my guides talking to me during meditation but after the video I realized that my strongest sense is feeling, I now realized that I can easily tune into energy thanks very much, this is priceless to me!!"

* * *
This is my second course by Julia and it's been another wonderful experience in learning. The course is short but sweet with valuable information. All the lessons are easy to understand. Julia does an amazing job explaining all the concepts. The meditations are great! Looking forward to see more amazing courses by Julia in the near future! Thank You So Much Julia! Keep the good work! Namaste :-)
Valuable information | Clear explanations | Engaging delivery | Helpful practice activities |
Accurate course description |
Knowledgeable instructor
* * *
With 30-Day Money Back Guarantee, you have nothing to loose. I would love for you to have all this knowledge. With a little bit of PRACTICE, you can ENJOY THE BENEFITS of what it feels like to be aligned with your inner guidance leading you to the path of your highest potential.
Just imagine being able to clearly distinguish between your EGO voice vs. your Soul's wisdom guiding you in every day life to make decisions aligned with your highest potential in life.

Your Instructor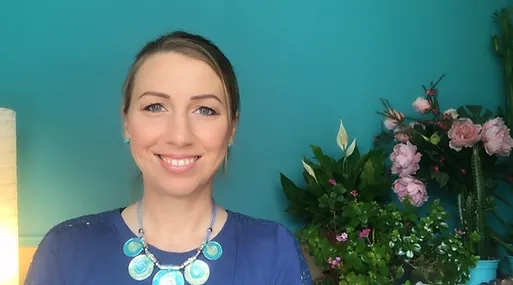 I specialize in an effective release of deep subconscious blocks and suppressed emotions that sabotage our well being.
With over 6 years of experience as a dedicated QHHT Practitioner (Dolores Cannon Technique) and over 3 years of facilitating Soul Realignment sessions (Andrea Hess Technique), as well as Metaphysical Anatomy Healing (Evette Rose Technique), I have helped well over a thousand clients reach higher levels of consciousness in their sessions and thought them how to keep their Higher Self connection strong in their day to day life. I have pinned down the most practical information and exercises to help YOU develop a strong connection with your inner GPS system.
Frequently Asked Questions
When does the course start and finish?
The course starts now and never ends! It is a completely self-paced online course - you decide when you start and when you finish.
Where can I send my feedback?
I would love to hear your constructive feedback on the course, your suggestions, and about your experience with this course overall. You can email your feedback to Julia at
[email protected]
What if this is not what I was looking for after I purchase the course?
You can request a full refund within 30 days of purchasing your course, no questions asked.
"Julia's style, energy and personal presence is radiant, pleasant and she puts a person instantly at ease.
The concise content is perfect for those who are seeking to understand the higher self connection.
The course begins easing the listener into what the concept really is and expands on the subject as the course develops. The supplemented exercises quickly teach the listener to understand and differentiate through personal experience/interaction with the content.
Even though it wasn't my first time hearing about these topics, Julia still had my attention to listen, remember and realign with the subject matter.
The flow, time and content of all modules felt perfect.
I thoroughly enjoyed the additional upload documents with extra tips, diagrams, images, background music, color theme..the whole layout is well thought out.
I would have loved to see this course when I started on this path many years ago myself. Will gladly recommend this to others." <3
- Eliana, CA, USA