About This Course


This comprehensive course was created for the bright people living with a deep desire to support human evolution in a meaningful way.


If you feel excited or intrigued by the idea of validating intuitive Soul Reading with Astrology and vice versa, and if you enjoy diving deep into human soul and consciousness related topics, you are in the right place.


This course is structured in a highly practical and thorough form that will enable you to access the wealth of useful information contained within Astrological charts and the Akashic Records.

With your practical application of the guidance in this course:
➢ You will be able to offer professional, high-quality Galactic Astrology Soul Reading reports in a written, audio or video format for your clients.
➢ You can present yourself as a Certified Galactic Astrology Soul Reading Practitioner and you will be eligible for listing in the QSG Practitioners Directory
➢ You will have a deep sense of belonging to a supportive community of like-minded individuals that are here for you if you choose to connect with our private group of QSG Students & Practitioners.
➢ You will likely experience numerous personal energy and consciousness shifts/expansions, healing, deep realizations about your past, present and future.
➢ You will feel excited about connecting with your clients, eager to see what new amazing discoveries will emerge through your sessions. You will continue evolving through your work.




This course is suitable for all levels, from a complete newbie to astrology and soul records reading, to advanced professional astrologers and intuitives.

Included lessons focused on resolving limiting subconscious beliefs, and tips on building your own thriving business over time, can help you improve your own life in so many ways.
You will be guided step-by-step through a process of mental, emotional, physical, and spiritual shifts that will help you manifest increasing abundance of paying clients over time.
Review the curriculum below to be sure that this is what you are looking for and if YES is your answer, dive right in.

We look forward to connecting with you inside the course and welcoming you to our wonderfully supportive online community.




Frequently Asked Questions

When does the course start and finish?
When you purchase this program you will have access to all of the lessons immediately.

How long do I have access to the course?
How does lifetime access sound? After enrolling, you have unlimited access to this course for as long as you like - across any and all devices you own.
How long does it take to complete the program?
This varies depending on the level of your concentration, commitment, and time available.
The content of this entire course is in excess of 200,000 words. The average adult reading speed of this type of information is only about 70 words per minute. It takes approximately 50 uninterrupted hours to read the content of this course. This excludes 50+ hours of video content and the time needed to apply the information in practice.
This is not the type of course that you can complete in a couple of days. You will likely work on it for several months to begin with, and then continuously revisit it as you start working with your clients.
You will find that it takes time to integrate/digest parts of the information fully before you mentally open to receive more. It is best you honour the time you need to truly receive the full value of this course and enjoy the journey of your rapid growth.
Prepare to take this one step at a time, no matter how long it takes. If you persevere, wonderful rewards will come to you too.
Note: Our fastest certified students completed this program in 7 weeks after they already completed level one course (GA101) previously, or have been experienced astrologers and soul readers prior to this course.
Based on the feedback from our students the estimated time of completion:
🌀 For someone who has a decent knowledge of Astrology and Extra-terrestrial topics, 2-3 months.
🌀 For a beginner with some knowledge of the topics, 4-6 months.
🌀 For a complete newbie, 7-12 months of a rapid consciousness expansion and personal growth.


Will I need o purchase any software for Astrology data?
No. Included in this course is a Login access to Galactic Astrology charts software and other recommended free Astrological reports that you can work with.

Who is this program not suitable for?
If you suffer from a brain fog, or find it hard to understand and process complex topics, or if you suffer other physical issues that hinder your ability to fully focus on studying, then perhaps this is not the right time for you to invest into this program that requires months of dedicated focus and effort.

What if I am unhappy with the course?
If you are genuinely unsatisfied with this course for whatever reason, contact Julia within first 7 days of your purchase on [email protected] to arrange a full refund.


Will I be able to start my own business at the end of this course and accept paying clients when I get certified?
Yes, you will have all the guidance you need to start and develop your own business over time as long as you apply what you learn into practice.
Will I get clients from being listed as a certified practitioner on this website?
You may benefit from being listed on Galactiastrology.com website and being featured on our social media when you get certified. However, there is no guarantee to how many clients (or if any) you will receive. The traffic may warry with no bookings coming in from this listing at one time and many bookings at once at another. Many factors play a role in people selecting their ideal practitioner from the growing list, including your own frequency and attraction point.
You are solely responsible for how quickly your QSG practice will grow into a thriving business as a result of your efforts overtime.
Am I obligated to get certified with this course or be listed on your website?
Not at all. There are many students inside this course who enrolled just for the enjoyment of learning and/or connecting to the community of like-minded people and no intention to become a certified practitioner. If you decide to obtain your certification you can stay 'under the radar' if you don't want to be mentioned on Julia's channels. There are no expectations or obligations.

Feedback from Students of this Course

Thanks doesn't cut it!
I am working through so many limiting beliefs and fears and your commitment to how deeply significant this work is, how primary integrity of practise is, both comforts and inspires me!
I am so grateful for my increasing freedom to see and appreciate the wisdom presented in this course. I wish you could see the difference in my experience from the first time I entered this course to today!!
You are helping me ascend, and truly, I know it is not just me.
Thank you, thank you, thank you.
V. I. Alex
I want to let you know that your course is such a blessing and even more comprehensive than I imagined it could be.
With each of your sessions I watched you helping your clients to connect the dots, heal and get mind blowing validations I felt stronger and stronger desire to do the same. I always knew I'm a healer but wasn't sure what modality to go with.
Your approach and techniques feel so right to me. You are an amazing communicator and teacher, and I'm sure that the material you created will answer most if not all questions I have.
Thank you so much for your time and energy you put into it.
All the best, Margo
Thank you for all the support you give each of us throughout this course. It's truly an amazing community and program to be a part of, especially as ET contact is coming into the public eye and even mainstream more and more. This is such an exciting time!
Lots of love, Amanda
I have been doing astrology since 1976 and a professional astrologer since 1995. I have always been fascinated with the fixed stars and have been contacted by many star nation members since 2000. I'm loving your course! I'm hoping to include this knowledge in my readings. People are ready now more than ever. Thank you so much.

Brenda K.


WATCH THE FEEDBACK ON THE COURSE SHARED BY
THE CERTIFIED QSG PRACTITIONERS
You can read MANY more testimonials at the bottom of this page

WE APPRECIATE YOR REFERRALS
You can earn commission by referring others to Julia's courses if you enroll in the Affiliate Program. Free to sign up and easy to get paid. Full details
HERE.
Meet Your Course Guide Julia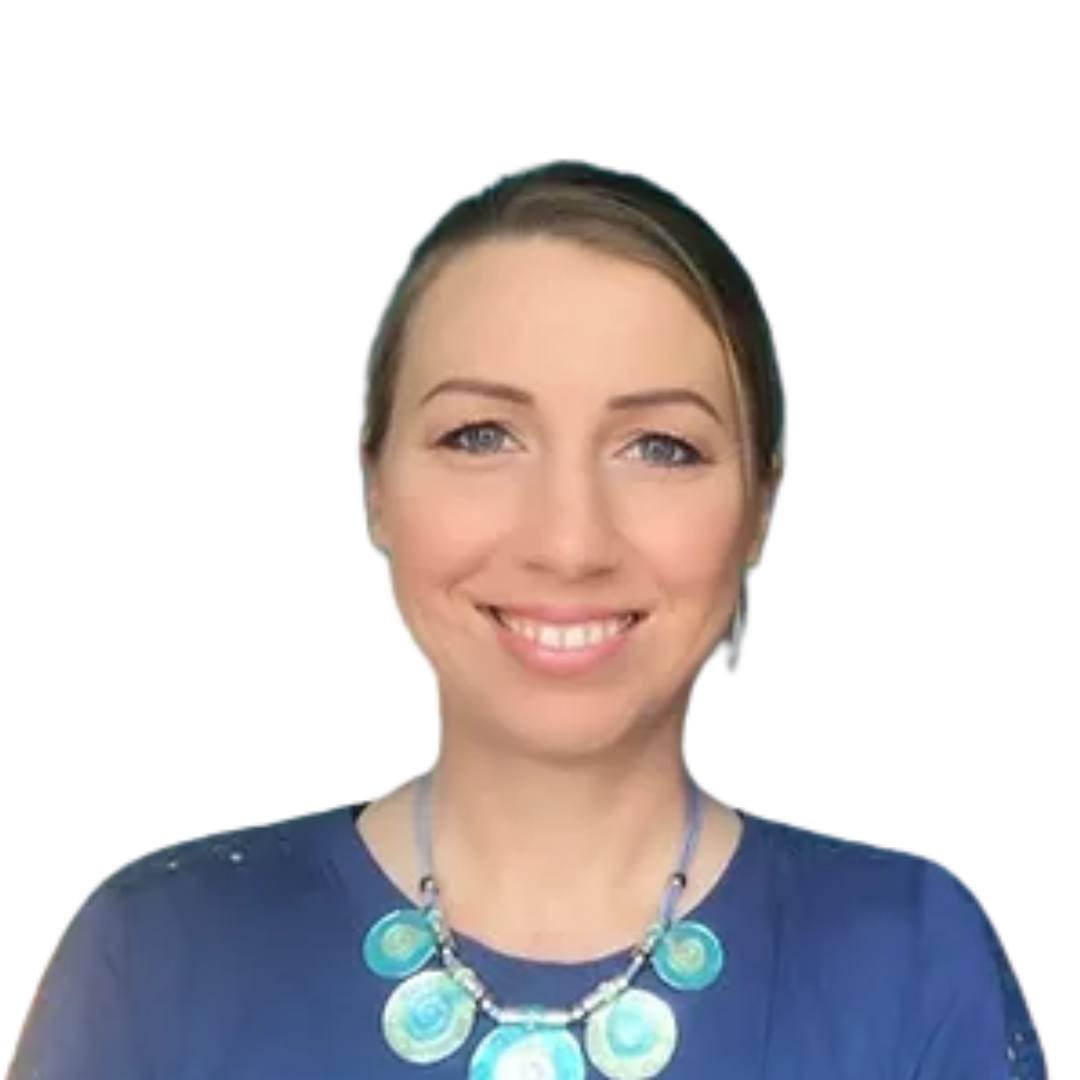 My interest in Astrology and all things metaphysical started in my early teens. I am a true bookworm.
For many years I felt guided to meticulously study Astrological Charts of my clients AFTER Regression Hypnosis (QHHT®) sessions with me. I was looking for some verification on 'past' lives & Extra-terrestrial information that came up in so many sessions.
As a result of analyzing close to two thousand Astrological charts from a galactic perspective I feel elated to share my research data confirming epic cosmic orchestration and influence of celestial bodies on our lives, supporting our collective evolution.
I look forward to connecting with you inside our growing community and I hope you will benefit from my content. Thank you for being here. 

MORE TESTIMONIALS FROM THE STUDENTS OF THIS COURSE
EARNING DISCLAIMER: Although below testimonials of financial prosperity experienced by some of the certified practitioners are true, with the growing number of QSG practitioners, it is strongly advised that you do not quit your secure job in hope to be financially sustained by QSG Practice after your certification. There are no guarantees of any clients coming directly from this website listing. Many factors play a role in how busy any practitioner is. Be responsible with your financial decisions.
" Hi Julia,
Great news that within 5 days of certifying I've already made back my money and more that I paid for the course. People are loving the readings and I'm receiving great feedback that they're making great differences in peoples experience of life. I'm hoping the fire keeps spreading and I get to keep doing this work! Thanks again for this rich modality that I love sharing with others."
B. M.

* * * * *

"I have recently celebrated one year of offering readings for people and have done 76 readings in that time. For those of you that don't know I'm a single mum with young children whom I also homeschool so as you can imagine life is quite chaotic but I'm so thankful for this opportunity that came to me to start this business. Even though I'm limited in how many clients I can take on I have been able to save enough money to buy a van that I'm now converting so me and the kids can move into it and go off adventuring (whilst still being able to work on the road!). I'm trusting the abundance will continue to flow in all areas of my life.
Love to you all x

* * * * *

"Julia, your coursework and YouTube videos have contributed SO MUCH knowledge and growth. I have eagerly checked the status of this certification course and SQUEALED WITH DELIGHT when you announced the release! Thank you for the time, wisdom, and dedication you've poured into teaching this to others 🙏👑
I have read galactic origin alignments for people around the globe for a few years now, always gaining new insight and connections with each chart I look at.
I'm beyond grateful to have found you during my studies!" ~ C.A.

* * * * *

"What a brilliant course! I have been looking for a business concept that I can do from home, for service to others and from anywhere I would live. I have been searching for where I come from for a while now. This idea fits like a glove, and I love astrology too. Yes, and I feel it is perfect timing in every sense of the word. Thank you for making this available." S.L.W
* * * * *

"Dear Julia, from the heart I thank you for this wonderful course. For me it is a new topic, because I always found it very difficult to understand and learn it > astrology in general. But with this course material it makes sense for me and I get it, I finally can understand everything. So, many thanks for your effort, time and for sharing your enthusiasm and love in it! I am looking forward to the others courses you offer. Lot of warm regards, groetjes (greetings :-) )"
Sylvia, Netherlands

* * * * *
"Dear Julia, I have literally inhaled your course. You are an incredible teacher. Thank you for simplifying, clarifying, and inspiring. Your beautiful smiling face, and healing voice, truly is moving. Thanks for being!
Now I am going back through. Scheduling my study time, taking notes, and allowing the information to assimilate. I will leave feedback and questions. Astrology is new to me but I am an empathic math nerd, changing, discovering and healing. Its perfect. I do not know how I missed this craft during my life. Divine timing.

All my love to all."
~ Brandy Moniec

* * * * *

"Dear Julia, THANK YOU so much for creating this amazing certification program. It is one of the most comprehensive courses I've ever taken. You've included so much detailed information, shared experiences, helpful tips and MASSIVE amounts of wisdom contained within it. It's stunning! I also love the ongoing educational aspect with your focused videos on various FS's as well as Q&A sessions.

I absolutely loved taking this certification program. It was a clear activation for me. Something lit up and turned on inside as I moved through the course. My intuition has deepened dramatically and other creative ideas that have lain dormant are now awakened and coming online. It's all very exciting!

I feel that your Quantum Soul Guidance Practitioner program has a sort of energetic technology woven throughout it meant to activate many of us on levels we're not yet aware of! The only other time I experienced this was when I studied the Course in Miracles. Thank you for all of the love and incredible effort that you infused into this program. I am truly grateful to have had the opportunity to be a part of something so groundbreaking!

With love and blessings,"
Deborah
* * * * *
"Julia, I have had such a wonderful time with your online courses, they are such a blessing to this world! I've been studying galactic history and soul journeys through the cosmos for the last few years and I finally remember what I came here to do, thanks to you, Julia." Crystal
* * * * *

"I am making my way through this course at "Virgo" pace. I have many detours and I love all the different roads I get to walk; I think it must be like walking the Camino, many roads lead to Santiago de Compostela."
Karina B. J.

* * * * *

"Dear Julia! Thank you for such an amazing course!

I must admit I had zero knowledge of astrology and honestly not much interest in it. But your perspective and your amazing approach to it makes it an amazing tool for helping people to understand their bigger nature and higher selves! I'm enjoying studying your course so much! I'm immensely grateful to be part of your course and the community that is building."
~ K.M. Switzerland

* * * * *

"Dearest Julia,
THANK YOU for an AMAZING course! My life has been blessed and uplifted beyond anything I could have imagined.
I have been a lifelong learner and this course is in the top two I have ever explored. I feel this is just the beginning for me on the QSG and GA journey and the expansion of my consciousness.
I will continue to add my love and light to you and this group as we watch the shifting into 5D and deeper connections with our galactic communities.
Your teaching model is so uplifting to me.
Blessings in love and light."
~ Ann

* * * * *

"I've been studying soul journeys through the stars for a couple of years, and have been giving Galactic Origin readings for people all over the world for over a year now.
Finding Julia's first galactic astrology course made things so much easier for me, and I waited on pins and needles for her certification course from the moment she announced it!
I now work on origin reports every single day, and share information about starseeds, galactic history, and the supernatural world I live within. I've been so grateful to be a student of Julia's, what a phenomenal experience it's been!" ~ Alexis
* * * * *

"Julia's galactic astrology course is much needed for the evolution of astrology. I am a professional astrologer who has been practicing western astrology for well over a decade and lately, I felt like something was missing. And with the current fascination with star seeds and star beings, it makes sense to wed astrology to the exploration of star seed origins. The other thing Julia does well is her combining exercises for the right and left brains. Left-brain students are able to follow the training for finding exact degrees and keeping track of the fixed star connections to their natal planets. While right-brain students follow their intuition while watching the videos on the various star nations or systems. Ideally, the best practice is to combine both practices. We can all learn to work with intuition better and developing the left-side of the brain helps us become well-rounded. I recommend other astrologers to enroll in Julia's class, especially astrologers currently channeling star beings with their astrology. (This is a growing and evolving trend). I'm pleased that I found this class and enriched from the teachings in it."
Valuable information | Clear explanations | Engaging delivery | Helpful practice activities | Accurate course description | Knowledgeable instructor
Patricia Herlevi
* * * * *

"I must comment that this course is life changing and simply off-the-charts! I cannot believe how involved it gets and how glad I am making my own document (many pages) to piece what stands out or CLICKS at the time because later it explodes :) ! ! Just beyond words for me. Thank you so much, Julia."
Lori, CA, USA

* * * * *

"I love this course, it is super interesting! It is packed with so much information, it took me a few weeks to go through it all because I only had an hour to spare daily. I found Julia's chart reading examples very helpful, since I did not know much about astrology. I always enjoyed listening to Astrologers on YouTube but only now I am starting to understand what they mean by aspects, and planets, and other things that I learned in this course. I found so many star connections in my chart, I feel very excited and a bit overwhelmed. I need to go through the course again to start interpreting the meaning behind all my findings. I am very impressed with this course."
Carla S.

* * * * *

"Amazing course well done by Julia! I've been looking to learn more of the Starseeds Astrology and until now there little information out there. Very limited and perhaps confusing or inaccurate. But this is one of a kind course! I'm so happy I found it and I truly enjoyed it from begin to finish! The course is easy to follow and understand. It's quite challenging but if you do the work it's worth it 100%. Julia is very knowledgeable and smart. She is so kind in responding to any questions. This course have great resources and links. Julia even goes an extra mile including other great information like the breathing techniques. I finished this course with joy and I'm ready to review several lessons more times and continue practice more and more. Thank You so much Julia! Great work! Namaste!"
Hector Manjarrez
* * * * *

"I love this course! It is so well written, even for someone like me who has not much knowledge about astrology. With all the help from the "Newbies Section" in the course and the examples Julia gave, I was able to understand everything easily. I found lots of connections in my chart to many different stars. I also got confirmation about a nation connection I was shown in Tarot cards reading some time ago, which was super nice. Interesting point is that when I was reading about the characteristics of starseeds nations, the one which felt 99% me ended up to be my soul origin! :D
When I felt a bit lost or unsure in this course, the next lesson was explaining exactly that, as if Julia intuitively knew where I would get stuck! LOL. I loved that! I got clues to where my line of work should me, my soul mission, karma and even something about my soulmate. I think this kind of information is important for our soul growth. All the info resonated a lot, even the challenging bits about my life. I can't wait to do my family and friends charts and see where else in the galaxy we had our adventures together."
Kamila M

* * * * *

"Well, this course was really something! It took a lot of work, but at the end it was worth it. Very detailed, informative and interesting. I got all the answers I hoped for, and more. I was soul searching for a long time and I feel I finally got the missing pieces of the puzzle here. My life experiences make a lot more sense now. I highly recommend this course to anyone interested in the subject."
*Valuable information | *Clear explanations | *Engaging delivery | *Helpful practice activities | *Accurate course description | *Knowledgeable instructor
Martina L.

* * * * *

"Yes it's been very informative so far. I am half way through it."
Paul O.

* * * * *

"Wow, this course brought me to tears. It confirms everything I feel, I definitely feel myself as a Pleiadean and as a healer I am trying to become. Now I know for sure!! Thank you thank you thank you!

Very grateful for your precious help Julia, it means a lot to me, especially since it has been very challenging for me for a couple of months. This gives me courage, hope, and faith.
Words are not enough to express my gratitude!
I understand better now the strong feelings of Elena Danaan when you gave her a reading, and she already knew so much about herself and her path! Well yes this is for sure, your soul mission, Julia, helping people, guiding people towards their own soul mission, and a memory awakener.
With so much love, Carine"
* * * * *

"I took this course because one, I've been a professional astrologer since 2012 and I have grown bored with astrology as practiced in modern times. And two, I know that I'm a starseed and I feel an affinity for Vega and Lyra mainly.
I'm part Finnish and I know the Pleiadians seeded the Finnish people. But my strongest connection is still felt with Lyra and Vega. Sirius and Arcturus also rang some bells for me. It's like getting the missing pieces of the puzzle.

Thank you for teaching this course! I hope the other students are getting as much out of it as I am. Star seeds rock the world and it is our time to shine!
Warm regards, P. H."
* * * * *

"So jam packed with information. Brain frying in a good way. Loving it!"

Valuable information | Clear explanations | Engaging delivery | Helpful practice activities | Accurate course description
Knowledgeable instructor
Eliza

* * * * *

"Wonderful so far, Julia is an amazing teacher. "
Valuable information | Clear explanations | Engaging delivery | Helpful practice activities | Accurate course description |Knowledgeable instructor
Hooper

* * * * *

"Wow my husband and I just loved this course. We had a lot of fun learning more about ourselves and noticed how more pieces of the puzzle are coming together. So excited to learn more! Thanks again Julia! Love and Blessings!"
Valuable information | Clear explanations | Engaging delivery | Helpful practice activities | Accurate course description
Knowledgeable instructor

* * * * *
"Thank you 💕 ! I appreciate so much you offering this course!! I was able to find out so much more than I expected about me and my family. This course has answered questions I've had all my life. I literally cried when I was reading the findings of my soul history, to finally have answers and understanding... words are not enough to express, but thank you sincerely, from the bottom of my heart. ❤️❤️

Amy Rice"
* * * * *

"Wow Julia, I can see how much time and effort you put into creating this course. For about a year now, I felt drawn to information about Pleiadeans and in particular Alcyone. I did not know why. Thanks to your course, I found that my Sun and few other planets are tightly aligned to Pleiades and Alcyone! I am mind-blown! There really is something to it! Thank you for sharing your wisdom with us. I am about to re-read the course again and dive deeper. Fascinating stuff."
Adelle R.

* * * * *

It has been one year since I began this course! I purchased this as a birthday gift for myself and yesterday was my birthday again! I had originally thought that I would be certified and getting readings within a year and for a moment was disappointed that I had not achieved that original goal. However after analyzing all that has changed and all that I have done, this course continues to be the gift that keeps on giving! My life is nearly unrecognizable within a year! I moved from Utah to Texas, purchased my first house, got a new job working from home and have a group of friends online that support my interests in the esoteric! None of that was true on my last birthday! So although I still want to be on your website and have the title QSG practitioner I realize that the work I have been doing inside this course has allowed me to invite and accelerate all the changes that have been happening in my life! I just want to say thank you for opening this door for me and to encourage the other newbies to set disappointments aside around not finishing at a certain time so that the big changes can be allowed and invited into the new space that this course creates. It's shocking the amount of information we have here and I'm so grateful and happy to be here with you all. Thank you Julia! J. R. Ownsbey


* * * * *

Dear Julia, It's official! I'm certified all thanks to you and this course! I honestly had no idea how simple it was to tap into this genius that is the records and read someone's chart.
Before this course, I only knew my big three signs. You were able to simplify such broad and complicated topics like Astrology and really bring this to life for me.
You have no idea how much I have grown since I started your Galactic Astrology course a few months ago and then to now. I released so many blocks from your Womb Healing gift, and I finally got the confidence to really push and pursue this program with vigour. It's really special what you're doing here.
It's like I was hiding for such a long time, and through this experience I can finally stop living in fear of showing my face and who I am.
Thank you for bringing more magic into my life. I'll be sure to mention the course when I start posting more on social media, because it's empowering. It's nurturing, yet strong. It's Divine Feminine balancing out the Wounded Masculine in the world, and I am so grateful.

AND I already received my first paid client booking within hours of being listed on your page! :D
~ Certified QSG Practitioner